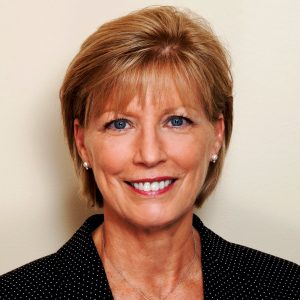 Beverly J. Seay
Beverly Seay has been a prominent business executive in the Central Florida Modeling and Simulation community for over 27 years. As a Senior Vice President for SAIC, she built their modeling and simulation business leading the innovation of key pioneering approaches in systems engineering, modeling and simulation, and the delivery of complex, composable software and hardware systems. As Executive Director, Ms. Seay established the Nebraska Applied Research Institute with focused research in cyber physical systems. She has global experience in markets that include emergency/disaster management, critical infrastructure, C4ISR, healthcare, and defense.
Ms. Seay is a member of the board of the Association of Governing Boards, a member of the University of Central Florida Board of Trustees, chair of UCF's College of Engineering and Computer Science Dean's Advisory Board, and chair of Georgia Tech's College of Computing Dean's Advisory Board. She is serving as a member of The Corridor, Orange County Mayor's Modeling and Simulation Blue Ribbon Panel, and the Florida FIRST Executive Advisory Group, in addition to serving as a Special Advisor to US Strategic Command.
Ms. Seay served as Vice-Chair IT Florida, Florida's Emerging Technology Commission and chaired the Florida Simulation Summit (FSS) in 2015, 2016 and 2017.
Both of her daughters have their BS degrees in Computer Science (Michelle from Georgia Tech and Tiffany from UCF). Tiffany has her MS in Engineering Management from UCF and Michelle is finishing her MS in Engineering Management from UCF in May 2018. Ms. Seay holds a Master of Science degree in Computers, Information and Control Engineering and a Bachelor of Science degree in Mathematics from the University of Michigan.