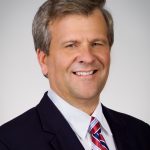 David Walsh
Mitsubishi Hitachi Power Systems Americas, Inc. | 400 Colonial Center Pkwy Ste 400, Lake Mary FL 32746, USA | Tel 407.688.6100 | Fax 407.688.6480 | www.MHPowerSystems.com
David M. Walsh
President & CEO
Tel:      (407) 688-6801
Fax:     (407) 688-6995
David.Walsh@MHPowerSystems.com
Dave Walsh was appointed President and Chief Executive Officer of Mitsubishi Hitachi Power Systems Americas, Inc. on April 1, 2014. Mr. Walsh has responsibility for all aspects of the business in the Western Hemisphere. Mr. Walsh is a corporate officer of MHPSA's parent company, Mitsubishi Hitachi Power Systems, Ltd., in Japan.
Prior to his appointment as President & CEO, he served as Senior Vice President of Sales & Marketing, Projects and Services. Mr. Walsh joined the company in 2001, and initially established the service and manufacturing business for Mitsubishi in the Western Hemisphere.
Previously, Mr. Walsh had been a senior executive at Westinghouse in both power generation and industrial service roles responsible for global plant based service activities, and later responsible for their power joint ventures in China.
Mr. Walsh received his BS Commerce degree from the University of Virginia and did Graduate Study, Finance at Northwestern University.
Mr. Walsh is a Board Member of Enterprise Florida, and has previously been a Board Member of the Seminole County Foundation for Public Education, and on the Seminole State College of Florida Foundation Board.  Governor Rick Scott recently appointed Mr. Walsh to serve on the University of Central Florida Board of Trustees with a term ending January 6, 2021.