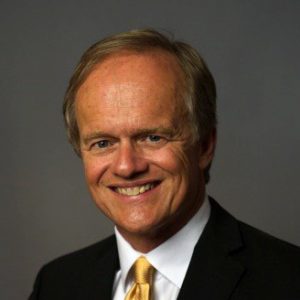 William Yeargin
Bill Yeargin is President and CEO of Correct Craft, a ninety year old marine industry company with global operations. Correct Craft's subsidiaries and brands include Nautique Boats,Centurion Boats, Supreme Boats, Bass Cat Boats, Yar-Craft Boats, Aktion Parks, Orlando Watersports Complex, Miami Watersports Complex, PCM Engines, Crusader Engines and Levitator Engines.
Under Bill's leadership Correct Craft has won all of their industry's major awards including Manufacturer of the Year, Boat of the Year, Most Innovative Product, and many others.  Additionally, in a State with over 18,000 manufacturers, the company was recently recognized as Florida's Manufacturer of the Year. One industry publication described Correct Craft under Bill's leadership as being "on an aggressive improvement path the likes of which the marine industry has never seen."
A passionate lifelong learner, Bill has earned a Bachelor's Degree in Accounting, an MBA and is a Certified Public Accountant. Bill has also studied international business at both Harvard Business School and the Massachusetts Institute of Technology (MIT), has completed Lean Six Sigma programs through Villanova University, is Myers Briggs Type Indicator (MBTI) certified, DISC certified, and is a Certified Personal Trainer.
Bill has served on numerous for profit and non-profit boards and is currently a member of the Manufacturing Council, a group of business leaders who advise U.S. Secretary of Commerce Penny Pritzker. Bill's has personally received many of the marine industry's most prestigious awards and was honored to be presented the Governor's Ambassador Award by the Governor of Florida   Bill is a prolific writer who has been published over two hundred times and authored two books. He has traveled around the world as a popular speaker at numerous management conferences.
Bill resides in Orlando, Florida. He is married with two adult daughters. Bill has traveled to all fifty US States and over one hundred countries.