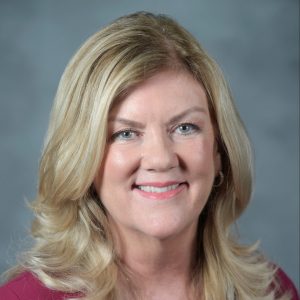 Caryl C. McAlpin is a successful real estate entrepreneur, a UCF graduate, a lifelong resident of Central Florida and a dedicated community servant. Over a 40-year career as a real estate investor and developer, Ms. McAlpin managed a portfolio of commercial and residential real estate holdings that developed and held more $30 million worth of office and retail space and built more than 500 custom homes in southwest Orange County. Ms. McAlpin's broad track record in the construction and development industry has given her deep experience in the areas of long-range planning, construction management, fiscal oversight, civil engineering, architecture and interior design.
Ms. McAlpin has a long record of community service in Central Florida. She currently serves as a development board member for Grace Medical Home, an Orlando non-profit agency that provides quality care to working, uninsured Central Floridians. Ms. McAlpin served on the Orange County Planning and Zoning Board, including one term as chair. She served on the Orange County Board of Zoning Adjustment, including one term as chair. She co-chaired Orange County's Urban Design Task Force. She served on the board of Health Central Hospital in Ocoee. She served on the grants advisory board for the Howard Phillips Foundation. She was as an elder at First Presbyterian Church in downtown Orlando. She is a graduate of Leadership Orlando, Class 45.
Ms. McAlpin also has served as an active member in a number of industry trade groups, including the Orlando Regional Realtor Association; the Greater Orlando Builders Association; NAIOP, the commercial real estate development association; Associated Builders and Contractors and the Orlando Partnership (formerly Economic Development Commission of Mid-Florida and the Orlando Chamber of Commerce).
Ms. McAlpin graduated from Orange County Public Schools. She earned a B.A., cum laude in Journalism from UCF in 1977.
She is married and has three children and one grandchild. She enjoys hiking in the mountains of western North Carolina.
Board of Governors Appointment – Term expires 01/06/2025