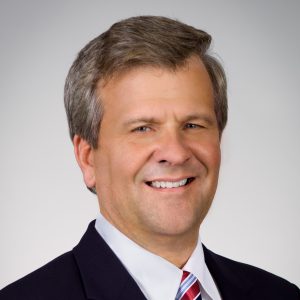 Dave Walsh was appointed President and Chief Executive Officer of Mitsubishi Hitachi Power Systems Americas, Inc. (MHPSA) on April 1, 2014, with responsibility for the Western Hemisphere electric power generation business of Mitsubishi Heavy Industries Ltd. and Hitachi Ltd. of Japan. Mr. Walsh was the first non-Japanese corporate officer of MHPSA's parent company, Mitsubishi Hitachi Power Systems, Ltd., in Japan. He was also the first American Board member of the America's company, MHPSA. Mr. Walsh retired from Mitsubishi Hitachi Power Systems in 2016, now serving as an advisor to various clients in the energy industry.
Prior to his appointment as President & CEO at MHPSA, Mr. Walsh had been Executive Vice President of Sales & Marketing, Projects and Services. Mr. Walsh joined the company in 2001, and initially established the service and manufacturing business for Mitsubishi Heavy Industries in the Western Hemisphere.
Previously, Mr. Walsh had been a senior executive at Westinghouse Electric Corporation in both power generation and industrial service roles as General Manager and Chairman of the Westinghouse global industrial and power generation service subsidiaries, with primary operations located in Saudi Arabia, Bahrain, Poland, Venezuela, Brazil, Mexico, Singapore, Thailand and Australia. He later became the senior executive and Vice Chairman responsible for the Westinghouse Electric power joint ventures in China, in partnership with the Shanghai Municipal Government and with the Chinese Ministry of Electric Power.
Mr. Walsh received his BS Commerce degree from The University of Virginia, and did Graduate Study in Finance at The University of Pittsburgh and at Northwestern University.
Mr. Walsh was an Enterprise Florida Board Member, and has previously been a Board Member of the Seminole County Foundation for Public Education, and served on the Seminole State College of Florida Foundation Board. Mr. Walsh has also been appointed Honorary Consul Japan, Orlando, by the Japanese Ministry of Foreign Affairs. In 2016, Governor Scott appointed Mr. Walsh to the University of Central Florida Board of Trustees with a term ending January 6, 2021.
Mr. Walsh and his wife Terri reside in the Central Florida area.
Gubernatorial Appointment – Term expires 01/06/2021