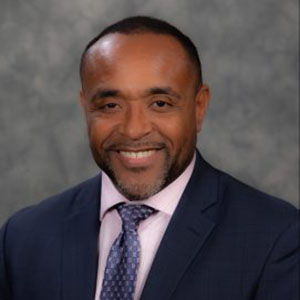 HAROLD MILLS is the CEO of VMD Ventures focused on investing in entrepreneurs in a variety of technology and service industries. Mills is also former Chairman and Chief Executive Officer of ZeroChaos, a leading global workforce management company. Mills is attributed with building ZeroChaos from inception to a multi-billion-dollar company with operations in over 53 countries.
Prior to ZeroChaos, Mr. Mills held various executive positions in general management and corporate development with leading solutions companies, including, HR technology companies and telecom companies, including AT&T (formerly Ameritech). Mr. Mills was the general manager of one of AT&T's emerging technology business units. Mills began his career holding several management positions at General Electric as a member of one of its fast-track management programs.
He serves on the boards of Guidewell and Florida Blue, Rollins College, University of Central Florida, Dr. Phillips Performing Arts Center, and LIFT Orlando, among others. He is a past board member for Florida Council of 100, Florida A&M University, the Jacksonville Branch of the Federal Reserve Bank of Atlanta and former chairman of Florida Citrus Sports, and recently he led the Heart of Florida's United Way campaign.
A Henry Crown Fellow and member of the Aspen Global Leaders, Mr. Mills has been honored with many awards including the EY (formerly Ernst & Young) Entrepreneur of the Year; the Peter Yessne Industry Innovator of the Year; Human Resources Outsourcing Association Thought Leader of the Year; Orlando's Entrepreneur of the Year; Orlando Business Journal's Top 40 under 40, and many others. He has been featured in many industry and trade magazines, business journals and other business and trade outlets.
Mr. Mills earned a bachelor's degree from Purdue University and an MBA from Harvard Business School. He resides in Orlando with his wife and three children.
Board of Governors Appointment – Term expires 01/06/2026