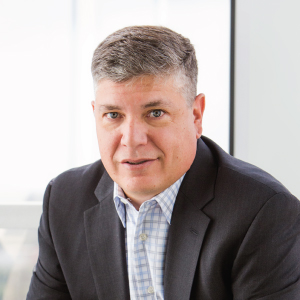 John Miklos has more than 28 years of staff management, project management, permitting, and mitigation banking experience in the private sector. As president and senior project manager of Bio-Tech Consulting, John has conducted and contributed to environmental evaluations and permitting of land in Florida, Georgia, Louisiana, Alabama, South Carolina, North Carolina, Texas, Colorado, New Jersey, and the Bahamas – totaling in excess of 400,000 acres. He advises clients on issues involving wetlands, uplands, wildlife, water quality, land management, land development, aquatic maintenance, land use, and permitting with various regulatory agencies. John holds a Bachelor of Science in Limnology from the University of Central Florida.
Prior to founding Bio-Tech Consulting in 2003, John served as vice president and senior project manager at Modica and Associates for nearly 11 years. During this period, he also served as president of Aquatic Management and Consulting, a lake and aquatics maintenance firm, and vice president of Phase One Site Assessors, a preliminary risk analysis company.
John entered the field of environmental consulting in the early 1990s, which was near the beginning of a land development boom in Florida. Throughout his career, John gained extensive permitting knowledge and established many relationships in the land development industry and across environmental regulatory agencies throughout the southeastern United States. John's expertise encompasses environmental and wildlife permitting, mitigation banking, wetland delineation, and listed species evaluations – and he is very well-versed in water quality studies and environmental management of lands and aquatic systems. As senior project manager with Bio-Tech Consulting, John is well-practiced in coordinating with civil engineers, land planners, surveyors, land use attorneys, and geotechnical engineers for site plan design and mitigation design to include preservation, enhancement, creation, and restoration. For his clients, John helps them navigate various federal, state, and local government regulatory systems – while maintaining a firm understanding of their overall project goals, timeframes, and budgetary concerns. John regularly writes and contributes to technical environmental reports and permitting documents, and his clients often retain him as an expert witness before governmental and regulatory boards and commissions. Two of John's career highlights and honors include gubernatorial appointments bestowed upon him by Governor Crist and Governor Scott. Governor Crist appointed John to the Florida Department of Environmental Protection's Environmental Regulation Commission in 2008 and to the St. Johns River Water Management District's Governing Board in 2010.
Governor Scott reappointed John to the Governing Board two more times – once in 2014 and again in 2018–during which he spent six years as chairman. John remains the longest sitting chair in the history of the District. John attended UCF from 1988 to 1992 after graduating from high school in Hernando County. He received a Bachelor of Science in Limnology, which is the study of freshwater aquatic systems, and immediately began his career in central Florida. John's foundation in environmental consulting truly began while still attending UCF under the mentorship of ecology professor Dr. Jack Stout and Florida Audubon Society's Dr. Peter Pritchard. John continues to be involved with UCF as a regular donor and active alumni. He served as a member of the Athletic Director's Cabinet under AD Danny White and recently was appointed to UCF's Board of Trustees by Governor DeSantis. John resides in Orlando with his wife Nancy and daughters Rain and Meadow.
Gubernatorial Appointment – Term expires 01/06/2026