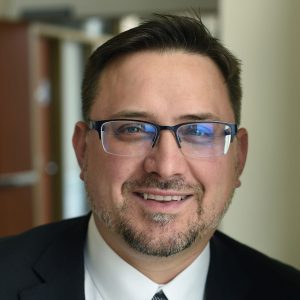 Jon Varnell serves as the Vice President for Facilities and Business Operations. In his role, Mr. Varnell is responsible for overseeing all aspects of facilities, including planning and construction, real estate, grounds and landscaping, custodial services, parking and transportation, and business services, as well as the infrastructure and utilities to support them.
Mr. Varnell has nearly 25 years of experience in higher education. Before joining UCF, he served as the Associate Vice Chancellor for Facilities Management at UNC Charlotte, where he led all facilities management operations; utilities and energy management; sustainability; capital planning, design and construction; engineering; real estate; space planning; and more, and oversaw nearly $250 million in capital projects.
He has also held leadership roles at Valpariso University and Guilford College as Vice President for Administration. Mr. Varnell has been an active participant in numerous industry associations and a key member of executive leadership teams at both public and private institutions.